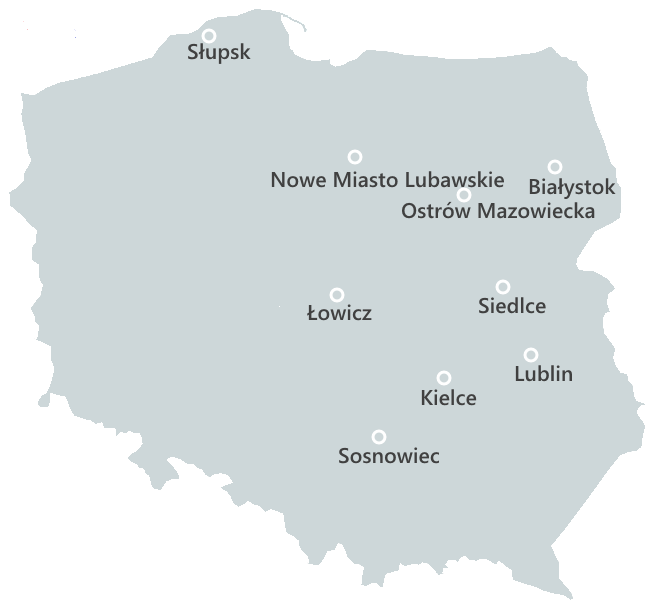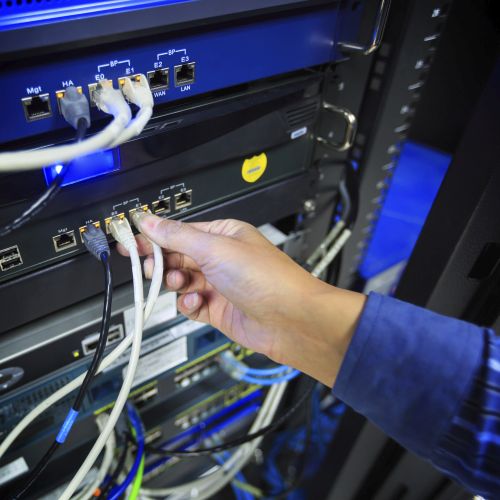 Our teams of installers are responsible for performing cable installations (both logical and power supply) for systems supplied by Forcom, as well as for installation of devices (cash registers, computers, scales, price checkers and other) We have 17 teams operating from Poznan and 9 located in: Slupsk, Nowe Miasto Lubawskie, Ostrow Mazowiecki, Siedlce, Łowicz, Kielce, Sosnowiec, Lublin and Białystok.
The teams are based solely on our full-time employees – we do not subcontract this work to external parties. Each team is equipped with a bus-van (seating capacity for 3-6 persons with large cargo area) and a set of tools required to complete cable installations, such as professional power tools, ladders, installation and cable termination tools, MIE 502 electric wire network gauge and Fluke network Microscanner2 verifier. For our LAN installations (where certification is required) we have Fluke DTX 1800 meters.
Our employees are qualified and authorized to:
design and manage the construction and work in the installation and engineering specialty, in the field of electrical installations,
install and operate the power-generating facilities connected to the national power grid regardless of the amount of voltage,
construct installations and power grids with a voltage of no more than 1 kV,
operate: measuring and control devices, equipment and installations of automatic regulation, control the equipment protection systems,
provide oversight of completed installations,
install structured wiring in the 3M technologies and Daetwyler Cables, sufficient to apply for a system guarantee (we have the relevant certificates)
operate and service mobile platforms and scaffoldings,
service and implement passive Hilti fire protection systems,
set up fiber optic installations,
set up cable installations - from the smallest to the very large ones (we have many years of experience in setting up installations for hypermarkets equipped with dozens of POSs, dozens of computers and other devices),
work at heights over 3 meters.